Helping you create a "hope deal" for a healthier and happier you...
We use a holistic approach including clinical, mindfulness & coaching techniques to create lasting changes.
Inspring Hope, Health & Wellness
Greetings! My name is Khavah Murray and I am the owner of Hope Deals Counseling & Consulting, a private virtual mental health practice. Your Hope Deal is your personal commitment to a healthier, happier lifestyle and optimal mental wellness.

I am a Licensed Clinical Social Worker (LCSW), and clinically certified as a trauma and grief professional. I earned my Master of Social Work (MSW) from The University of Pittsburgh where I also earned a Child Welfare Certificate. I received a Bachelor of Science from The Pennsylvania State University in Human Development & Family Studies with a concentration in Child, Adolescent and Family Services and Counseling.
I have over 15 years of experience providing both social and clinical mental health services in communities, schools, and homes. I have worked on projects and teams addressing affordable housing, offering community-based crisis response and treatment, and consultation on behavioral interventions in schools. In my practice I provide culturally informed psychotherapy utilizing components of cognitive behavioral theory to children, adolescents, families, and individuals. Other clinical approaches utilized are person centered, trauma informed and solution focused therapies. I value the process of self-actualization and provides a safe space for clients to explore and grow in reaching their goals or "hope deals".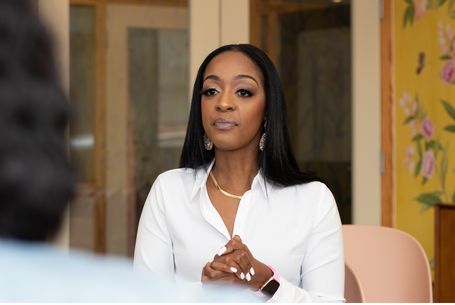 Therapy is available for children teens, families and couples. We will create a "Hope Deal" and help you heal through grief, anxiety, depression and trauma as well as other emotional struggles limiting you from achieving you full potential.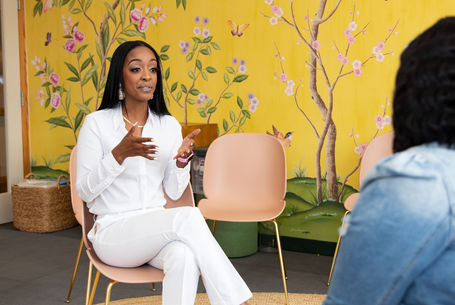 Licensure supervision is available for social workers and counselors looking to enhance their clinical practice through licensure. Supervision is available in group and individial formats where supervisees work on individual goals and build skills through case review and exploring ethical, legal and other considerations in practice.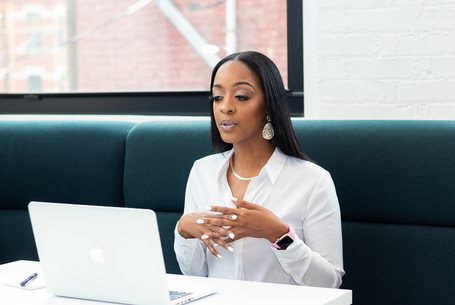 Trainings are available for businesses and community organizations interested in expanding their knowledge of mental health and trauma informed practices. Consultations are optimal for organizations that offer a clinical service and are looking for supervisory oversight or clinical direction.
Individual Therapy is the perfect way to focus on your specific needs and regain control of your life. With our help, you can define and clarify your goals, and work towards happiness in spite of life's messes.
We are skilled in healing relationships (family, friendships, romantic partners, etc.) that may have been damaged by miscommunication, anger, violence, divorce, death, or substance abuse.
Grief & Trauma Counseling
When you've experienced a traumatic event, it can be hard to cope. A traumatic experience can impact one's mental, physical, and spiritual well-being. We offer counseling services to help you get your life back on track.
We can support individuals and organizations wanting to provide education to staff or consumers by broadening their knowledge base and enhancing skills needed for understanding mental health and related care. This is done through training, consultation and licensure supervision.
Our Process For Your Healing
Book your free consultation today and get the help you need. We will discuss what's bringing you therapy, your goals, insurance options and availability for sessions. We'll also answer any questions you may have.
You'll be provided with a clear path forward and on-going support to help you thrive and reach your best "self."
I'll take the time to learn all about you and explore beyond the symptoms & diagnosis to get to the root cause.
"Just because no one else can heal or do your inner work for you, doesn't mean you can, should, or need to do it alone."
- Lisa Olivera
If you are experiencing a clinical emergency (for example, if you are having suicidal thoughts, feel you are at risk of harming yourself and/or someone else, or you or someone you know is experiencing a drug overdose), please, consider the following options:

– Call 911
– Go the nearest Emergency Room
– Call the National Suicide Prevention Lifeline (1-800-273-TALK)
– If you are resident of Allegheny County, call UPMC's Resolve Crisis Network (1-888-7-YOUCAN)
We accept cash, personal checks, all major credit cards, and select insurance plans. If you aren't sure which payment option is right for you, contact us and we will find the best solution to suit you.

Insurance plans we accept:

– UPMC For You
– UPMC Health Plan
– Gateway Health Plan
– Highmark Blue Cross Blue Shield
Everything that is said during a therapy session is completely confidential with four exceptions:

– If a child is in danger
– If an elderly or disabled person is in danger
– If you're in danger of harming yourself
– If you're planning on harming another person

"Justo vestibulum risus imperdiet consectetur consectetur pretium urna augue etiam risus accumsan volutpat urna, eu semper enim, est aliquam laoreet urna fringilla viverra."
Daniel Johnson

"Ullamcorper enim at amet eget faucibus morbi ornare feugiat posuere blandit donec sit quis lectus eget faucibus scelerisque duis."
Julia Michele

"Semper duis tellus orci nulla nibh elementum purus, pretium facilisi vel eget amet, diam lacinia tempus tristique euismod viverra fusce risus euismod amet."
Robert Green

"Vitae erat pretium, interdum et, massa, nunc rutrum at lectus lectus aenean etiam nulla nibh ipsum commodo eu nibh scelerisque pharetra, sem netus risus."
Oliver Goodman
If You're Ready to Step into a Bigger Picture of Healing, Let's Talk.

Copyright © 2022 | built by Mozo Marketing